Trade Show and Conference Displays and Exhibits
Elevate your brand presence with our dynamic range of trade show displays and exhibits. Our versatile tools, including eye-catching pop-up banners and modular displays, offer unparalleled flexibility and transportability. Whether you're showcasing at exhibition halls or sponsored events, our innovative solutions ensure your brand captivates and engages your target audience, making a lasting impression.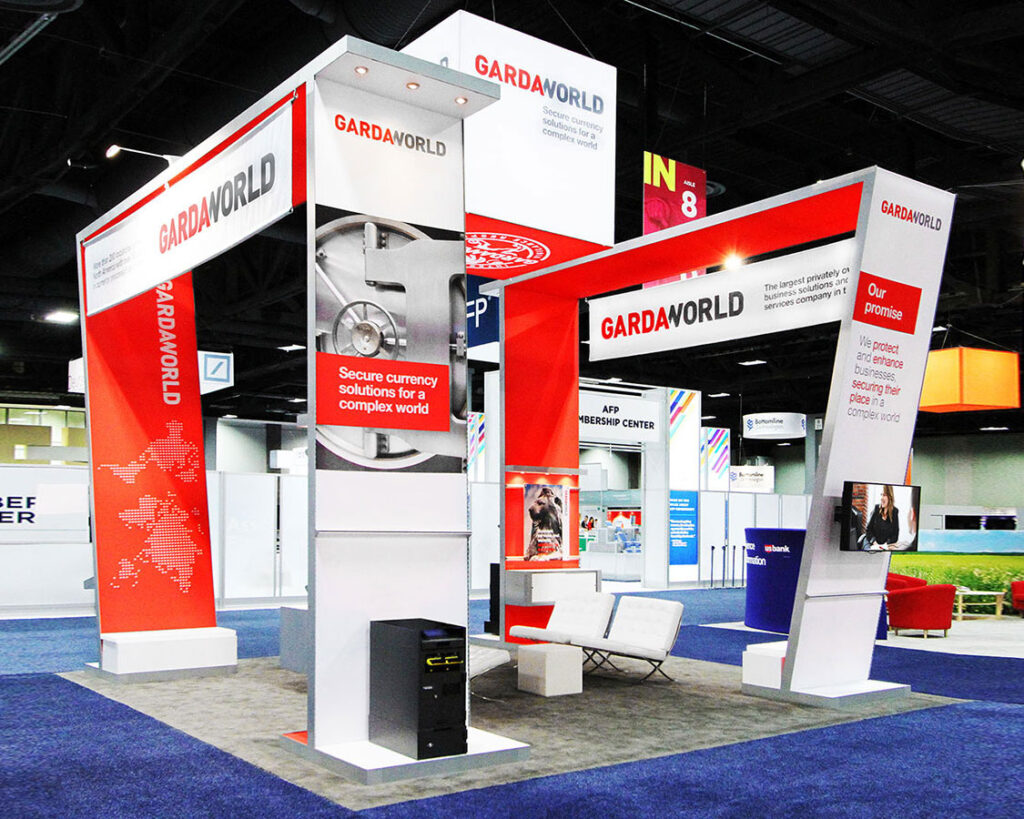 Custom designed exhibits provide the opportunity for creating the ultimate branding impact and ensuring that your company stands apart from the rest. Whether for a trade show, museum exhibit or pop-up store, we can design and fabricate your custom exhibit. From graphic design to material selection, to special effects and enhanced features, we can tailor your custom exhibit to achieve your branding and functional objectives. Our dedication lies in creating an extraordinary exhibit that not only reflects your unique identity but also captivates your audience and achieves your desired goals.
Structural And Visual Design
From graphic design to the design and fabrication of the structure itself, our team can provide you with both the form and function for your exhibit. Our team evaluates each project from an architectural, branding, graphic design, and logistical perspective. We work with you on each and every detail from the ground up, including: spatial considerations, material selection, design and color, storage, lighting and installation.
Booth Floor Plan and
Traffic Flow Design
Our Booth Floor Plan and Traffic Flow Design services optimize your exhibit's impact and visitor engagement. Our team crafts meticulous booth floor plans, maximizing space utilization and creating an appealing layout. We strategically design traffic flow to guide visitors through key areas while reducing congestion. By integrating flow with captivating booth design, we enhance attendee experience, prolong dwell time, and foster meaningful interactions with your brand.
Banners and Step & Repeats​
Pull-up banners are attention-grabbing and ideal for product announcements, special events, and store promotions. With cost-effective pricing, they offer easy storage and transportation. Step & Repeats are popular choices for special events, serving as striking backdrops for photos at red carpet occasions, product launches, or sponsored events. With replaceable graphics, the hardware ensures a long-lasting investment, extending the value of your display.
Pop-up modular displays deliver impactful visibility and a commanding presence at trade shows, in-store demonstrations, and sponsored events. Our extensive range of modular displays offers a variety of sizes and features to suit your needs. With customizable materials and lighting options, you can maximize showcasing your brand. Furthermore, we offer the convenience of easily updating and replacing panel graphics for your displays, ensuring a fresh and dynamic presentation.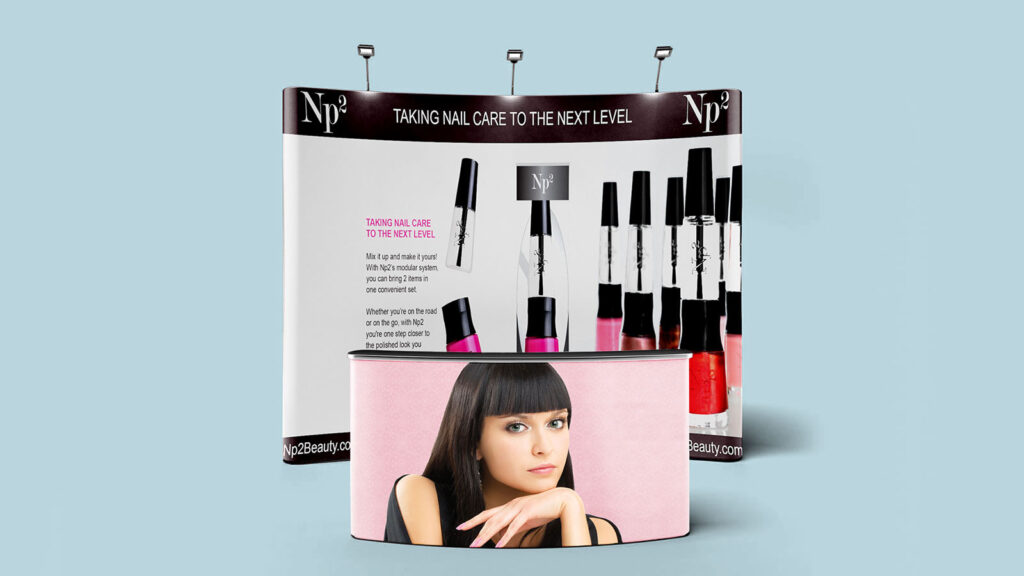 Let's build your brand together!
At moxie we value your time and privacy. We will not send you spam, nor will we share your information with anyone. See our
Privacy Policy
.